Removable solutions. Absolutely.
---
Hi-Impact Acrylic Dentures: Complete.

Highest quality hi-impact resins utilized to fabricate our acrylic dentures. Providing a most aesthetic without compromising strength and reliability. The process starts with a simple impression. Followed with an accurate custom tray to obtain all details necessary to achieve the best fit. A wax bite rim is then utilized to establish the correct vertical dimension. Following this we set the teeth and try in the dentures in a wax base to evaluate aesthetics and correct anatomical support. Last, the final prosthesis is delivered for insertion.

---
---
---
Partial Frameworks. Strength.

When your patient case requires strength and stability, a chrome-cobalt cast partial denture stands the test of time. They are thin and low-profile yet still provide ideal stability.


In the aesthetic-zone we recommend combing our frames with Valplast so there are no visible facial metal clasps.
---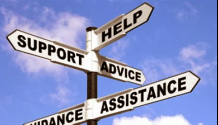 Solutions to support you....
Chairside support at your office
Advanced case planning
24/7 support
Have the confidence you need with us by your side.
---
---
Call 212.889.8812