Aesthetic fixed solutions. Done.
---
IPS e.max: Stunning.

Crafted from a lithium-disilicate glass ceramic, IPS e.max® crowns offer the utmost translucency available from any restorative material. Because of their superior esthetics, e.max crowns are a perfect option for anterior restorations when esthetic concerns are paramount.

Suggested cementation: Ivoclar Vivadent - Multilink
---
Full Contour Zirconia: Universal strength.

Fabricated digitally from a monolithic block of bio-compatible zirconia, Our full contour zirconia crowns are a remarkably durable restorative material, making it ideal for posterior restorations. Crafted using the finest in CAD/CAM technology for the most precise fit available, and are indicated for patients with minimal occlusal clearance and .

Suggested cementation: Resin based cement, Non-expanding glass ionomer
---
Inlays & Onlays: Conservative.

One of the most overlooked restorative methods that are both conservative and very lucrative. Inlays & Onlays are superior to traditional direct composite restorations.

We offer them in either Nano-Zirconia Reinforced Resin and IPS e.max all-ceramic options.

Talk to us about your case planning.
---
Porcelain Fused to Metal: Reliability.

Available with your choice of alloy – non-precious, semi-precious, white high noble and CAPTEK – our porcelain-fused-to metal restorations merge the strength of a cast substructure with the feldspathic porcelain technique. A classic restorative option, that has proven success for many decades. With it's tremendous flexibility in design options and forgiveness for the non-ideal prep situations this restorative option will always be available to accommodate you.
---
Porcelain Veneers: Cosmetics.

Available with your choice of Feldspathic and IPS e.max Press techniques, our porcelain veneers are the choice for aesthetic solutions to facilitate a smile makeover. Requiring very minimal reduction of existing tooth structure, we are able to achieve tremendous results.

Talk to us about case planning.
---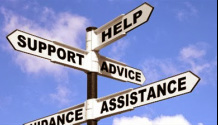 Solutions to support you....
Chairside support at your office
SAME DAY TURN AROUND AVAILABLE
Custom shade taking at your location or ours
Custom staining at our laboratory
24/7 support
Have the confidence you need with us by your side.
---
---
Suggested tooth preparation guidelines...
---
Call 212.889.8812